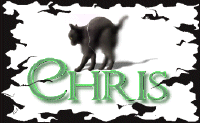 A
Memorial
to those who've lost the fight
against Cancer
God saw that you were tired,
and a cure was not to be.
So he put his arms around you,
and whispered ," Come to me".
With tearful eyes we watched you,
and saw you pass away.
Although we loved you dearly
we could not make you stay.
A golden heart stopped beating,
hard working hands at rest.
God broke our hearts to prove to us,
he only takes the best.

Have you lost someone to Cancer?

Would you like their name added??

Sign my Guestbook and leave the information there.

I will publish it as soon as I can make the graphic.

I finally completed Children's Cancer Memorial. Parents whose child is added here with a special graphic, will find their Children listed there as well. All the Graphics were made by me, especially for Children and I believe, in good taste. Please visit and spread the word. Lets make the Children's Cancer Memorial a place

of healing.

A gift of the heart is available to those without dedication sites.

Post a link to your Web Site in my Free-For-All Links Page Click Here.



Web Rings are here. !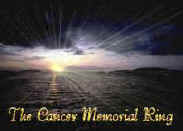 Join My Rings, Click the Logos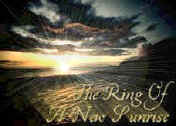 11-Oct-2003 11:53 PM
You need to see Michele's Page
Dedicate a star in her virtual heaven to someone you've lost.
ICQ # 1934833